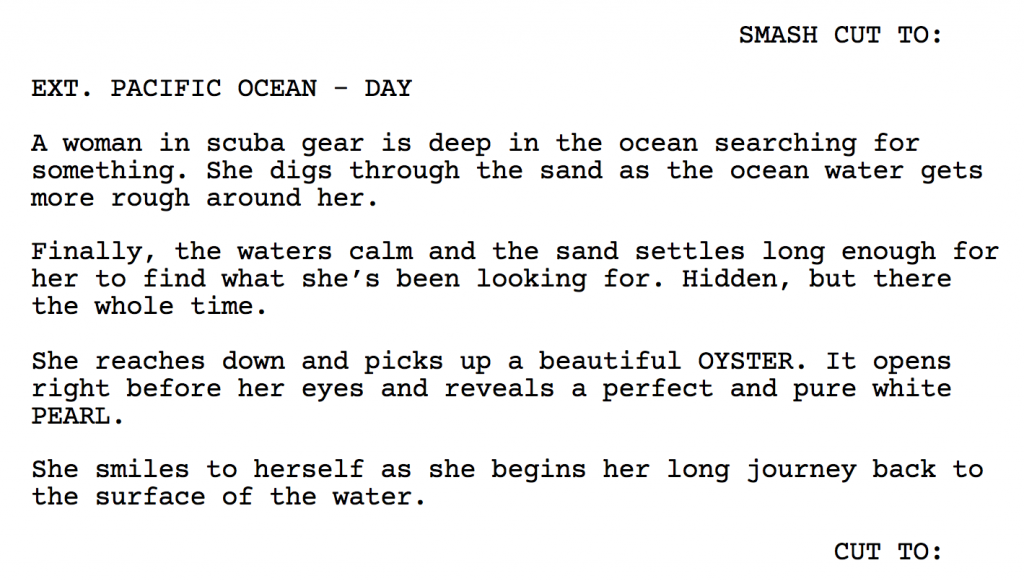 I believe a universal truth is that people's greatest of strengths are rooted in their deepest of insecurities.
When my first son was about a year and a half, my insecurities as a mother really kicked into high gear. I felt like every mom around me noticed and I hated that. Sam at that time was not quite playing the way his peers were playing and that frustrated me. It also scared the heck out of me as we were having a hard time checking off every box of each developmental milestone. And so, for a brief time I so desperately tried to get him to conform to the standards set around him. Well, as all of you high vibe people know, as soon as you push something too hard and TRY and make something happen, you are basically doomed for failure as well as a strong need for something else. I JUST wanted him to play with the trucks the same, or build with the sand the same, and follow the status quo. Because of my own fears about how all of this was playing out, there was a brief time when I pushed Sam too much when we were in these social scenarios. I started to see his resistance to me build and his heels dig in deeper. I took a long deep breath. I looked at my son. And I knew what I needed to do.
There is a jewelry shop near my house where you can design your own pieces—strange non-sequitur I know, but there is a connection. I went in one morning as the shop opened and I chose a gold coin (always been a huge fan of yellow gold as it's a part of my heritage) and a long gold chain. On one side of the coin is an image of a woman looking fierce and on the other side, I had two words engraved. Those words are written in a font that is somewhat childlike, and those words I hold close to my heart every single day. They say TEAM SAM.
TEAM SAM is a clear and powerful reminder for me to always remember whose team I am on at any given moment. I wear this necklace almost every day and especially on days when in moments of social mom panic I know who I need to get behind. In conversation with other moms, or at school, you will see me sometimes reach up and hold this necklace as a physical anchor. I wear the words against my chest—they are just for me- and they instantly ground me.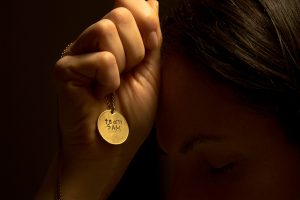 TEAM SAM for me means — 1) that the most important job I can do as a parent is to get behind the person that my son is and support him fully. 2) to remember to get on my own team —to support where I am at as a mom and know that what I have to offer is more than enough. And 3) that my instincts are almost always right—-and if they weren't...so what. To be clear the same holds true for my beautiful second son Levi—who is his own little man and also needs a mom who is always on his side. In short, TEAM SAM means team "my boys" and team "me".
As a kid, I had these very entrenched ideas about who I should be. I would look to the outside world and to the people immediately around me and try and take on aspects of what I saw. I think this is probably true for a lot of people and is a part of growing up. And even though I thought I was past the stage of desperately wanting to fit in, motherhood stirred all that up again. Mom insecurities are par for the course. As much as many of us want to and say we support each other, there is a LOT of judgment that goes on as well.
Today, Sam and Levi sit very happily in their own individual super powers. And I hope that always being able to see a mother living her own pure truth will keep them knowing what team they are on. That TEAM SAM and TEAM LEVI become just a natural part of who they are. Unconditional love in its truest form should be about that. Wouldn't it be wonderful to watch your children experience an unconditional love of self? I believe that is out there.
Where I sit with this as of now is that the realization of how to love my boys was a realization of how to love myself. A realization of how to embrace my own feelings around all of this and accept those feelings so that I could move forward. The most beautiful thing about letting go of an idea that you held on to so tightly is that you can finally take off that armour and stand completely vulnerable in a place of stillness—where the air around you is easy to breathe and the song in your heart so easy to hear.
For What It's Worth,
Anna xo